Regular price
$9,520.00 USD
Regular price
Sale price
$9,520.00 USD
Unit price
per
Sale
Sold out
The Product Maintenance Agreement (PMA) provides an additional warranty against manufacturing defects for two years.

This Product Only Ships to California Residents
SKU:900729-007
Introducing the Focus 80 Blue - 5th Generation Braille Display, a game-changer in the world of Braille technology. Built for resilience and designed for enhanced accessibility, this device offers an unmatched reading experience with retooled pins and a smooth cap for optimal tactile feel. With 80 Braille cells, an 8-dot Braille keyboard, and our exclusive NAV Rockers for quick scrolling and panning, it's a tool designed for seamless interaction and ultimate efficiency. The Focus 80 Blue goes beyond being just a device - it's your key to a world of independence and connectivity. Thanks to Bluetooth 4.1 connectivity, you can switch between five Bluetooth devices and one USB connection. It's compatible right out of the box with Apple® iOS 11 and Android devices, and works perfectly with JAWS for combined speech and Braille access. Whether you're learning or teaching Braille, the Braille Study Mode makes it a breeze. With a standard two-year warranty and an optional extension, the Focus 80 Blue - 5th Generation is your trusted companion for an empowered and accessible life.
Warranty Information
Your product includes a two-year warranty against manufacturing defects. You may extend this warranty to add an additional year by purchasing a Product Maintenance Agreement (PMA). This can be chosen from the drop-down menu.
Share to others
View full details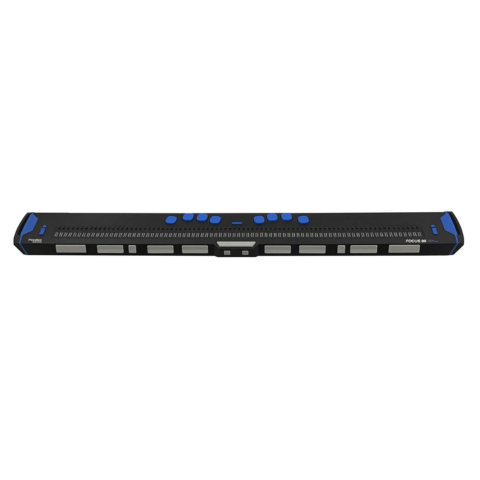 Empowerment in Your Hands
Unleashing unparalleled tactile experiences, the 5th Generation Braille Displays ensure durability, advanced connectivity, and innovative on-the-go note-taking.
EXPLORE ALL BRAILLE DISPLAYS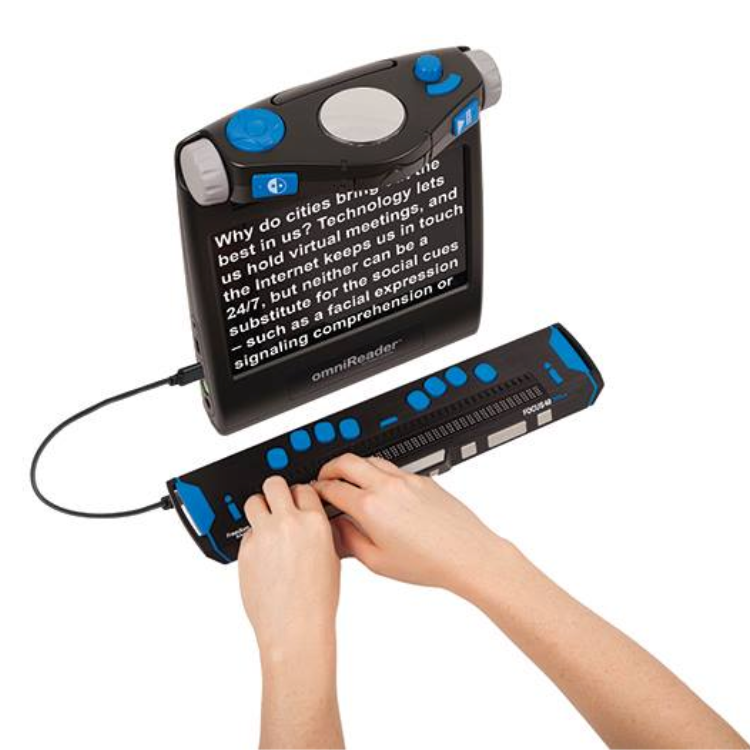 Revolutionize Accessibility
Featuring seamless integration with assistive technology such as the Omnireader®, the 5th generation Braille Displays provide future-proof accessibility solutions.
SHOP ALL THE FOCUS COLLECTION
Related Products & Software
Have Questions? Let's talk! 
If you can't find the assistive technology you need, please visit our contact page and let us know your requirements. We're eager to help you find the right solutions.